how to get started
Few Simple Steps
for Successful Business
01
Project Introduction
We're a team of non-cynics who truly care for our work and for each other.

02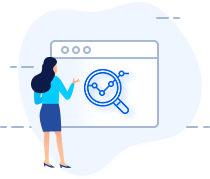 Research & Concept
We're a team of non-cynics who truly care for our work and for each other.
03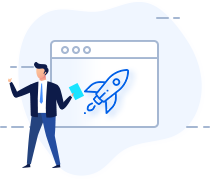 Project Termination
We're a team of non-cynics who truly care for our work and for each other.
Build your small business
Dominate Your Competition with
Process-Driven SEO
What is Content Marketing?
At their core, keywords are one of — if not the most — single important component of a successful SEO campaign. Keywords refer to the words typed into a search box – be it on Google, Bing, or Yahoo. However, there is much more to keywords than just that.
The keywords typed into a search box reveal certain details about customers and how they go about searching for things. Knowing this, it's important to target keywords that mimic your customer's minds and search tendencies.
What is Social Media Marketing?
SMM primary goal is to attract customers attention to the company through social networks. The purpose of this work is to increase traffic by attracting SN users. This type of promotion is becoming increasingly important in recent times due to an increase in the popularity of SN, and because of the smooth decrease of the efficiency of the classical methods of Internet marketing.
Giant audience Social networks have a really large audience. For example, there are almost 90 million people registered in Google+. You will make a big mistake if you don't pay attention to the opportunity of attracting their attention.
Mobile app development is the act or process by which a mobile app is developed for mobile devices, such as personal digital assistants, enterprise digital assistants or mobile phones. … The user is often the focus of interaction with their device, and the interface entails components of both hardware and software.
Application development is the process of creating a computer program or a set of programs to perform the different tasks that a business requires. … Every app-building process follows the same steps: gathering requirements, designing prototypes, testing, implementation, and integration.
What is SEO Optimization?
When you open a search engine box and type some key-phrases, a list of sites that are considered to be relevant with our key-phrases will appear. It is essential to work on Search Engine Optimization so that your project can be on the top list. As it is not an easy task, so there are some SEO companies that provide their services with and without guarantees.
For our company, SEO services are the basic and all sites that we promote are on the first pages of search engines. It is very important to employ the services of professional SEO company and our team of experts have years of experience.
FAFKAY TECHNOLOGIES web development department is ready to offer customers website design and development of any complex design, structure and functionality according to your needs.
The content management system "FAFKAY TECH CMS" developed by our experienced team meets all the requirements of search engines. The website will be entirely secure and we guarantee lifetime protection against hacking.
Abu Dhabi and Dubai's leading pay-per-click provider
Since our inception in 2012, Fafkay Technologies has become a top search engine marketing company in Dubai, Abu Dhabi and Nigeria through our commitment to providing superior digital marketing services. Our first-rate PPC and Google Ads services are matched by competitive prices and guaranteed results. Experienced in both local and international settings, we can help you get results whether you're a multinational corporation or a small to medium enterprise.
Our expert PPC management team will work with you to develop the most relevant Google Ads strategy for your company, ensuring that your website will appear at the top of search engine results pages. With our hands-on service and tailored approach, we can help you get the most out of the thriving digital advertising landscape.
choose your plan
Flexible Pricing Plans
We have experience working with large and small businesses and are ready to
develop a targeted strategy and plan that's just right for you.
Standard
$ 69.99
Monthly Package
Social Media Marketing
2.100 Keywords
One Way Link Building
5 Free Optimization
3 Press Releases
Choose Plane
Economy

$ 79.99
Monthly Package
Social Media Marketing
3.100 Keywords
One Way Link Building
10 Free Optimization
5 Press Releases
Choose Plane
Executive

$ 89.99
Monthly Package
Social Media Marketing
5.100 Keywords
One Way Link Building
15 Free Optimization
10 Press Releases
Choose Plane